A Very Westfjords Winter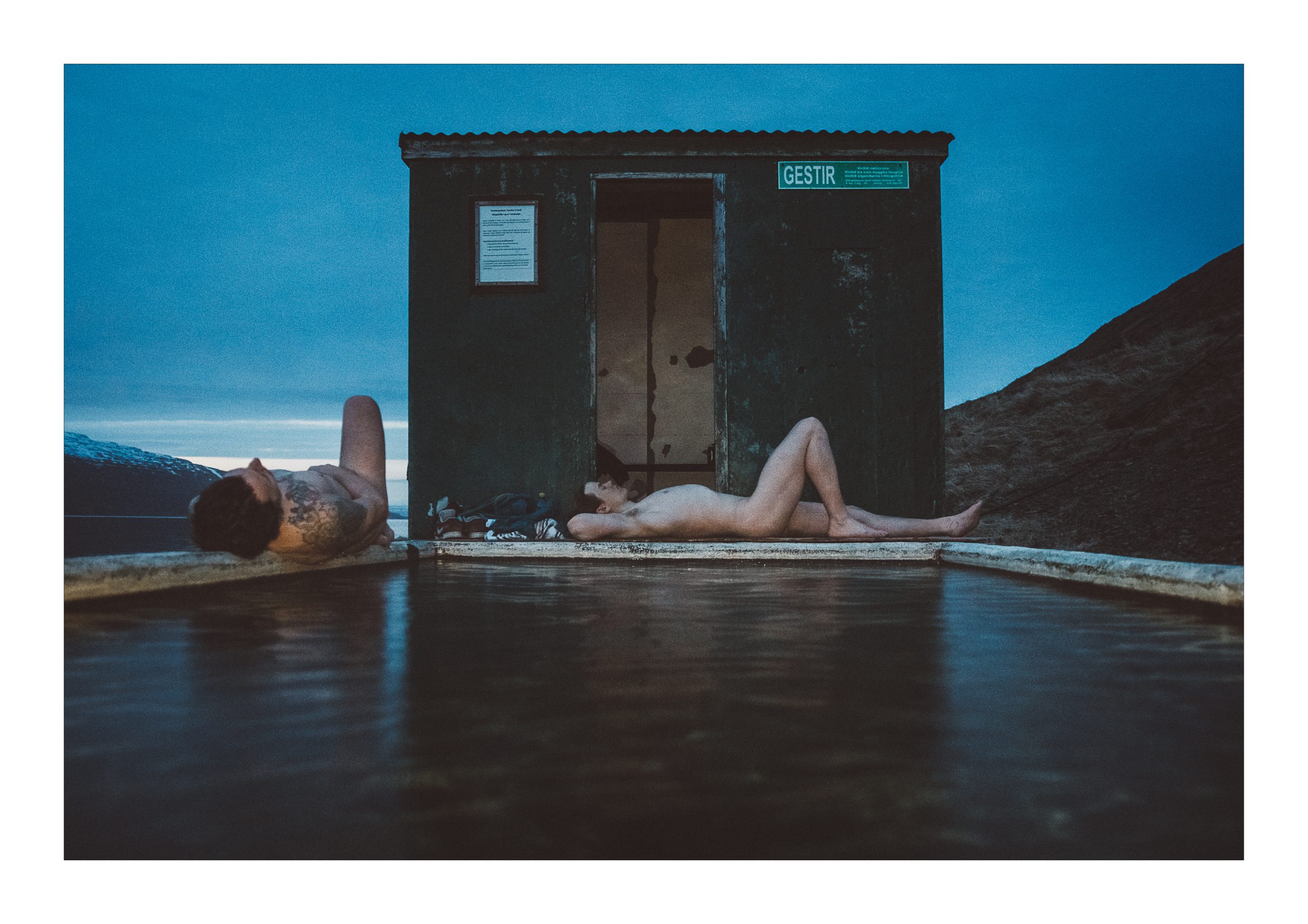 One of the most frequently asked questions from our guests is "What do you do during the winter?". Yes, it's true, tourism sees a sudden decrease during the winter months (and autumn, and spring!). But that doesn't mean that we pack up and head for the hot tubs for 9 months, although an occasional visit is a must.
Summer time is our busy time, so as soon as the autumn is here we're definitely happy for a chance to rest a little. We love working out in some of the most beautiful nature you will find anywhere in the world, but our sore legs give a little sigh of relief when the bookings start to slow.
Many use this time to travel. The adventurous nature of our team means taking a break is a very temporary affair. While Iceland's average temperature begins to drop and the mountains slowly transform into their wintery white colour, we like to travel to seek out adventures in other parts of the world, where the weather is slightly more favourable. From mountain biking and rock climbing, to white water kayaking and fell running, our team know how to enjoy themselves in the outdoors.
Some of our guides seek work in other parts of the world. Some go to the south of Iceland to lead glacier hiking tours, some head further afield to work in exotic locations. However, they always return during the summer as the draw of working in the amazing Westfjords of Iceland is simply too much!
Many in our team study during the winter. We certainly have a few bright sparks amongst us, some are studying mathemantics while others learn about geography and geology. Some even have degrees in outdoor education and leadership, which certainly helps out while guiding groups in the wilderness!
The company does not take any such breaks from tourism. The gear needs to be maintained, the vehicles all need servicing and our beloved Kvíar lodge is always being improved. Now with a wind turbine!
And of course the marketing team is busy attending conferences, developing new tours, improving our web content and continuing the social media grind.
Our town of Ísafjörður doesn't see any direct sunlight for around two months during the winter due to it's northerly latitude and the surrounding high mountain tops. However, as the Christmas and New Year holiday seasons pass, the sunlight begins to show itself again. With this comes great ski conditions. We're lucky enough to have great skiing in the area with downhill and cross country ski areas as well as world class ski touring, especially in Hornstrandir Nature Reserve.
During the spring time, Ísafjörður hosts an international cross country ski race and we always enjoy competing or cheering on the competitors. The music highlight of the year comes in the form of Aldrei Fór Ég Suður (I Never Went South) music festival every Easter. A great chance to hear Icelands best music.
As you can see, there's plenty to do! Before we know it, the midnight sun returns along with our wonderfully adventurous guests who join us on our tours, and we get to explore all of our favourite hiking and kayaking areas all over again!